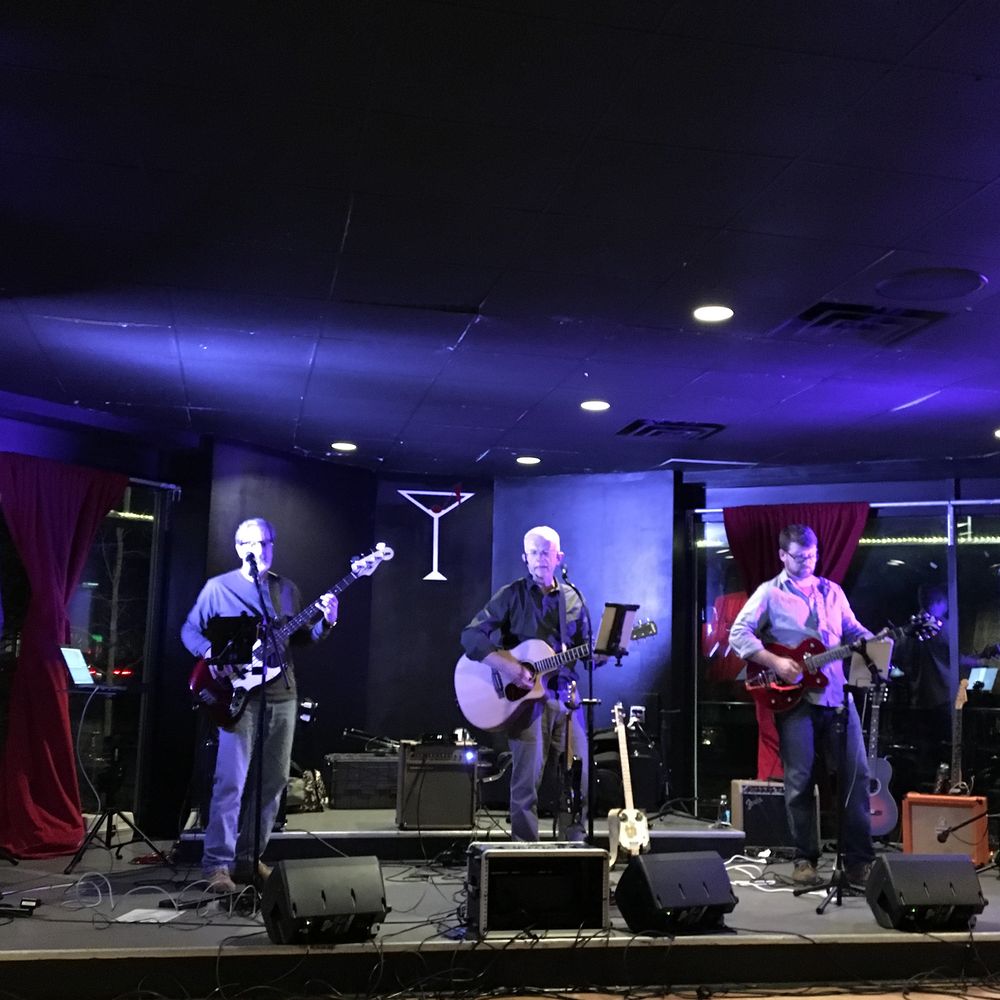 So, what kind of music do they play?  Imagine Dwight Yoakum and Steve Earle jamming with a 60's cover band
Scrapper Tuesday is a trio that plays pop and rock and makes it sound like Americana.  They mix in blues, bluegrass and roadhouse to create their good time sound. Phil Casey writes toe-tapping originals,  and plays guitar, mandolin and cigar box guitar. Matt Houser, Phil's son-in-law, plays the tasty licks on electric guitar and cigar box guitars (which he also makes.) Mark McGowan ensures the center holds on bass. They started playing together in 2016.
Phil Casey also plays many solo gigs so be sure to check out his page on this website. 
Phil and Mark, or sometimes Matt, also play together as the Scrapper T Duo.